Over the course of history, healing crystals were created to harness the life-giving elements of the Earth and the universe. In modern terms, it is a pseudoscientific alternative medicine technique that uses semiprecious stones and crystals to heal the internal body. Natural stones such as quartz, amethyst or opals are often the go-to pieces. Although there is no scientific basis for these claims, there is a large following that claims these techniques do have certain healing powers.
These stones are often used to extract negative energy, balance energy or act as an anchor during the meditative process.
Every gemstone is known to have a unique secret power to induce divine healing. This practice dates back centuries, from Indian Ayurveda to ancient Chinese medicines as well as several other ancient civilizations. They made beaded bracelets with natural stones to wear to carry this mystical power with them every day. Each bracelet carried a different element, whether it was for health, prosperity, courage, power, fortune or confidence.
We will go over 5 areas of how these stone bead bracelets are beneficial to you and bring you positivity.  Not saying it will cure the Coronavirus, but it may bring some positive influence in your life during these hard times.  If you want to learn more about each stone, you can look into our wellness section for more information.
1. HEALING PROPERTIES OF STONE BEAD BRACELETS
The belief of these natural gemstones having healing powers stems from the idea that energy has been absorbed by the stone for millions of years. Therefore, by creating beaded bracelets for people to wear, these natural gemstones will help create a positive cosmic vibration that will greatly influence the mind, body, and soul.
Beaded bracelets made with natural gemstones help in creating positive cosmic vibrations that greatly affect body, mind, and soul.
For example, the rose quartz beaded bracelet is renowned for attracting love as well as evoking those feelings.
Another beautiful stone that is known for bringing in positive energies, as well as spiritual protection, is the Lapis Lazuli beaded bracelet.
It's known to be the stone of logic, communication, and truth. The energy of the stone is believed to enhance your communicative abilities and ideals. The stone's vibrant shades of blue are full of deep emotions that link to your heart.
Ancient cultures used natural stones for their ability to not only provide spiritual strength and battle diseases. But I don't think these will cure the coronavirus.
The diseases battling powers according to legends are more for healing blood pressure disorders, migraines, heart conditions, cold/warm bodies and so on, rather than viral diseases. Think more of an internal balancing of the body.
The theory behind it is that natural stones have an unusual way to calm and harmonize people. Tiger eye stones are known to provide courage and give the person a sense of calmness.
A popular style, as well as spiritual balancing of these stone bead bracelets, are to combine them with silver which is believed to affect hormonal balance. This means it is more likely to balance certain emotions. It'll come in handy too if you do run into a werewolf.
2. MEDITATION
Aside from the spiritual energies that the stone provides. Stone prayer beads have been used for centuries as an anchor for meditation. Monks believe it actively interacts with the subconscious mind. Spiritual doctors believe the stones increase the internal energy flow of your body to enhance your meditative process.
The natural stones placed on your body activate and energize your chakras, mind, and body to experience greater creativity and inner peace.
Stones for meditation that resolve inner conflicts and activate your chakras are amethyst, Lapis Lazuli, lava stone, fluorite, tiger eye, turquoise, and amber.
These natural stones ground a person by strengthening one's connection to Mother Earth. It acts as an internal compass that guides you through the emotional strength you need. Through balancing as well as meditation, it will help you rest better at night as it as the power to synchronize your circadian rhythm (body clock).
And regardless of the stone's energy powers, if you have a good night's sleep, it will boost your mood and bring more positivity. This part is actually a scientific fact.
So when you wear a premium stone bracelet that carries agate, it is to enhance your sleep. Native tribes believed it to induce psychic dreams, alleviate stress and increase your brain's blood circulation for a deeper sleep.
3. STYLE
Bracelets aren't just a style for women anymore.  We already see men's bracelets have become a major men's fashion trend.  A dash of beaded bracelets next to your watch is considered vogue!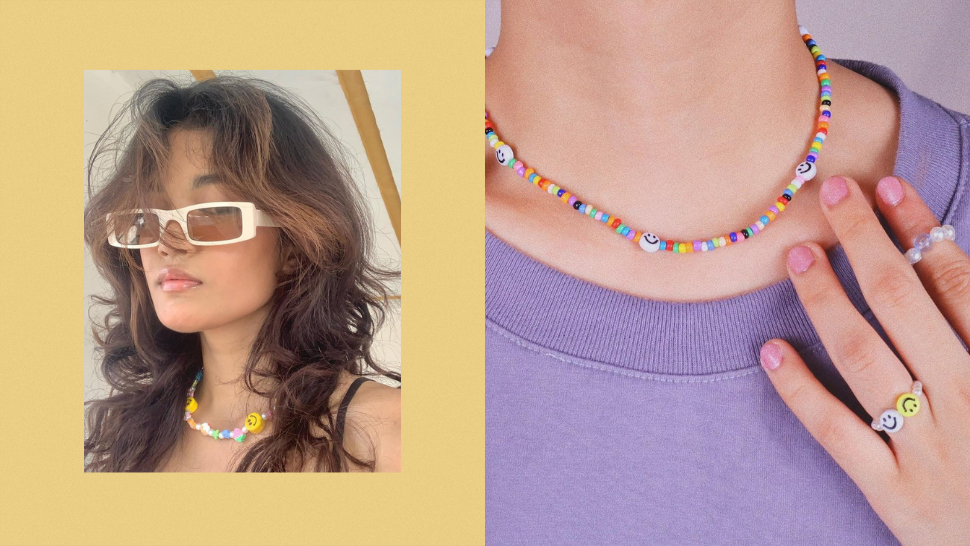 Just like having a stylish watch is a great conversation starter. Wristwear has now become a great way opener for conversations as well on top of luxury watches. Haven't you felt men with bracelets usually give you the feeling of being a captivating storyteller for some reason?
And since each stone has thousands of years of history behind it, knowing the stones you wear may come in handy as well. For instance, the Tiger's eye gemstone was a piece of popular jewelry for ancient Egyptian warriors because it gave them strength and courage. And it is believed that it contains the power of the Earth and Sun.
Strictly from a style standpoint, they are comfortable to wear, adds a bit of flavor to your wardrobe and could be a terrific gift. You'll notice many notable Hollywood celebrities have embraced and enjoyed wrist accessories. Actors such as Chris Hemsworth, Johnny Depp, Nicolas Cage, Usher, Diddy, David Beckham, Miley Cyrus, Beyonce, Michelle Obama and many more.
4. FOR A CAUSE
Natural stone bead bracelets are…..natural! And if you believe in having a green Earth, it shows support as well. Many wear it for a fashion statement, but also tend to favor in doing better for our world.
At MIKOL, we created the company to raise awareness through our products to show that we have the technology available to use less …